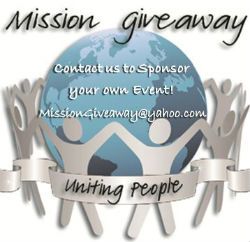 Have you ever gotten to the grocery store and realized that you forgot all your coupons? What are your choices? You could drive back home, but who has time for a second trip. You could just shop without your coupons, which means that you're overspending (not a great idea). There has to be a better way!
SavingsStar.com offers numerous eCoupons for big savings at your favorite stores and brands. Simply load these eCoupons on your grocery or drugstore loyalty card. Your coupons will be there waiting for your when you are ready to shop. No fees, no hassles, no more clipping. Never be without your coupons again with SavingsStar.com.
SavingsStar.com is the sponsor of this week's Mission Giveaway.
Grand Prize: $75 Amazon to WIN, $25 Amazon to GIVE
(you will win $75 for you and can pick a friend to give $25.)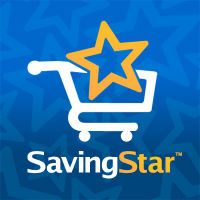 SavingStar helps you save money on groceries for you and your family with easy-to-use grocery eCoupons. Nothing to clip or print!
SavingStar launched in 2011 and already over 2 million people use SavingStar for grocery coupons. Here's why so many people have joined:
Free and easy to use
eCoupons linked to your grocery and drugstore loyalty cards means no hassle clipping or printing
New eCoupons every week on brands you love (on items like diapers, juice, yogurt, cereal, snacks, fruits and veggies, cookies and more)
Available online and on Android/iPhone apps
SavingStar is the easiest way to save money on your grocery bill. Join today for free at SavingStar.com.
Here's How You Enter:
The Giveaway will open up on Tuesday 5/29 at 12:01 am EST and Close on Friday 6/1 at 11:59 pm EST.
1) Start at the
Rafflecopter Giveaway form.
2) Complete the Mandatory entries.
3) Work your way through the links, entering contests at each blog as you go. These contests each have their own rules and end dates.
4) Complete additional entries towards the bottom and come back for additional daily entries!
That's it! You have successfully entered this awesome giveaway! Side note...It's not mandatory that you enter all the giveaways at each blog. However, doing so not only increases your chances of WINNING the other prizes, it increases your chances of WINNING the Grand Prize!
Mission Giveaway started with the
$100 Story
where with $100 several people received the help they needed. We are on a mission to help people! We have gathered a group of bloggers that want to make a difference. Together we are the Mission Giveaway Group!
To inquire about becoming a sponsor, please contact Amee or Dawn at
missiongiveaway@yahoo.com
for details. Take a look at our
Media Kit
to see what Mission Giveaway has to offer. Are you a blogger that would like to participate in Mission Giveaway? Find out how you can
join us
.
The amazing Blogs participating in the event this week are:
Slop Swap
|
Madame Deals
|
Freebie Spot
|
Organic Mommy Today
|
Mama Bee Does
|
My UnEntitled Life
|
Coupon Savings In The South
|
Moms Saving Money
|
Wishful Thinking 247
|
Baby Costcutters
|
Klippin' Krazy Koupons!
|
Rowell Reviews
|
Stretching Your Budget
|
The Review Wire
|
Deal Hunting Diva
|
Coupons with Q
|
Coupons In Motion
|
Centsablecouponlady
|
SlickHousewives
|
Coupons For Your Family
|
One Sleepy Mom
|
Colleen's Book Nook
|
This Flourishing Life
|
The Shopping Duck
|
Couponista Queen
|
The Coupon Sweeper
|
Family, Love & Other Stuff
|
Moms Living Thrifty
|
Susan's Disney Family
|
More 4 Mom's Buck
|
Giveaway Bandit
|
Put A Little Umbrella In Your Drink
|
Parent Palace
|
Mom to Bed by 8
|
Couponing to be Debt Free
|
extreme savings with diva desirae
|
Meg's Moxie
|
CEO of Me
|
FurKid Fosters
|
Happy Home and Family
|
My Mommy's World
|
Jenn's Blah Blah Blog
|
Money Savvy Michelle
|
Coupon Crazy in Kentucky
|
Saving More Than Me
|
Go Momma Coupons
|
Money $aving Michele
|
Have Kids Will Coupon
|
The Adventures of J-Man and MillerBug
|
How Was Your Day?
|
the ABC kidZ
|
MyCouponLady
|
wheel n Deal mama
|
Check out how entrants would pay it forward this week and enter your own comment:
.