There are only a few things that the majority of women can collectively agree is a good holiday present. A small velvet box with something that sparkles in the light is a present that can bring a smile to many faces. The question with such a gift is which store offers the styles and service that you want. One store that can fill your needs is
Kranich's
Jewelers
.
Kranich's is an established jewelry store that has an expansive selection of find jewelry. From engagement rings to watches, this store offers various options that will make your loved one squeal with joy.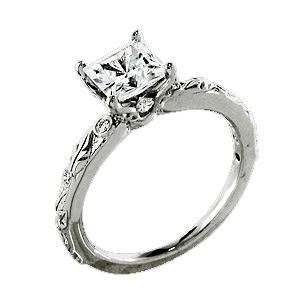 I've noticed over the years that the holiday season is a popular time for couples to get engaged. What better way to announce to all your f
riends and family that you are deeply in love than to put an engagement ring on your beloved's finger. One beautiful option for engagement ring is Ritani. Ritani Rings

offer a timeless elegance that will last as long as your love.

Personally, I like how the designer uses pave diamonds to enhance the sparkle and shine of the center stone. Afte
r all, what women doesn't like lots of sparkle on her finger.
Also, the Ritani collection offers companion pieces to its rings. From coordinating men's rings to necklaces and earrings, you can coordinate pieces for a cohesive look. For men who are unsure about buying jewelry, the option to buy additional pieces in a similar style takes the guess work out of the purchase.
So if you are scratching your head on what to buy the woman in your life this holiday season, visit Kranich's Jewelers. Let the experts guide you to the perfect sparkly gift that will bring a lifetime of smiles.
Disclosure: I wrote this post as part of a promotion. I may receive a gift for my work.