.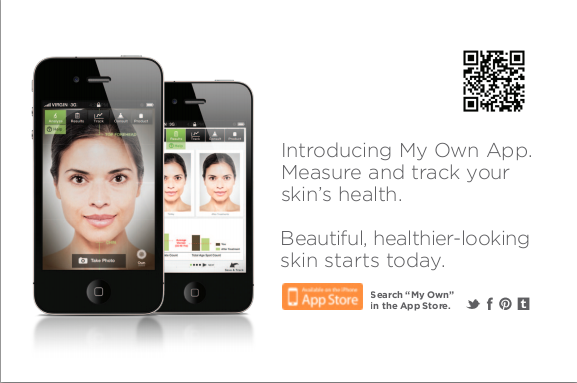 How do you know if the skin care products are right for your skin type? Do you rely on word of mouth or what your friends use? Shouldn't a skin care company help you determine the best skin care system for you.
Own,
a line of skin products, does just that; it focuses on your skin issues.
The first step to using the
Own skincare line
is to download the OWN app. The process starts by taking a picture of your face. With your hair pulled back and face make-up free, you take a picture with your mobile device. After uploading a picture, you answer some questions about your skin, routines, and habits. With both the picture and your answers, the product team at OWN can find the right products for you and you can track your progress as you use the products.
Personally, I like that I can track my progress using these products. When I look in the mirror every day, I may not see the progress. But with the OWN app, I know that the products are working and my money is well spent. No one wants to spend a large sum of money on a product that doesn't work.
My favorite product in the product line is the Dual Protecting Day Lotion SPF 30. During the summer, I very diligent about sunscreen, but as the temperatures fall my ability to remember sunscreen decreases. This daily lotion has enough SPF that my skin has some during those funny football games. More importantly this formula is non-greasy, light-weight, and absorbs quickly. This day lotion retails for $23.
OWN offers a full line of beauty products. Items include Night Cream, Rejuvenating Cleanser, Eye Cream and Skin Firming Concentrate. These products are available are available at the OWN website, drugstore.com and amazon.com.
"Own is a company dedicated to empowering beautiful skin. We take a complete approach towards skin-health that combines our clinically proven patented CLA formulations and our unique skin diagnostic tool giving women complete solutions for truly healthy beautiful skin."
If you are looking for a skin care system that you can track your progress, check out OWN and start seeing the difference.
I have been given the opportunity to give one of my readers the entire Own Renewing product line.
Disclosure Image: My Own App postcard