The end of summer is here. For many kids, these next few weeks will be full of new experiences. Some may be entering high school and others I'll be heading off to college. These new experiences bring much excitement and many changes. There are tons of new people to meet, but not everyone may be like your old friends. With all these changes, there is additional responsibilities. One big item will be to take care of your stuff.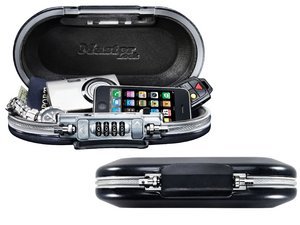 Buying new items for school can be an expensive endeavor. Whether your parents purchased some items or you saved up many hours of babysitting to purchase that iPad, you don't want the money to be thrown away because you weren't responsible. Keeping your items secure in an unknown new place should be a priority for everyone.
What's the paramount tip that I can share? I would say that kids should be smart about their surrounds. Whether you are walking to campus or coming home from a party, look around. Keep your head up, your belonging close and be confident.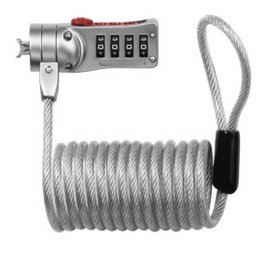 I'm not trying to be cynical or paranoid. Unfortunately, it is the state of life today. Yes, we should trust people, but why put temptation to the test by leaving items unattended. Yes, it can be a hassle to pack up your laptop when you take a bathroom break. But, those few moments are a small price to give up rather than buying a new laptop.
The same idea applies to wallets and purses. Why take a chance? The old saying applies - better to be safe than sorry. Who wants to spend days canceling bank accounts and credit cards, which can be followed by months or years of checking your identity for fraudulent actions. A few moments is worth years of hassle.
Master Lock wants parents and kids to be educated and informed on keeping everyone's belongings safe. The Master Combo Challenge, an interactive game available on at
www.facebook.com/masterlock
(Master Lock's Facebook page) shares tips on how kids can stay safe at school and the products to assist them in this endeavor. Plus, when you take the Combo Challenge, you will be entered to win great prizes from Master Lock.
Master Lock has a variety of products to help your kids and their possessions to stay safe this school year. From Set-Your-Own SafeSpace™ Laptop Computer Lock to the SafeSpace (lock up all your goodies) to traditional Master Lock padlocks, Master Lock has your safety measures covered.
Don't live with regret or what could have been. Keep your stuff safe with tools from Master Lock.
Disclosure: I am entering a contest for a Master Lock back-to-school prize pack as a member of the Mom Bloggers Club.