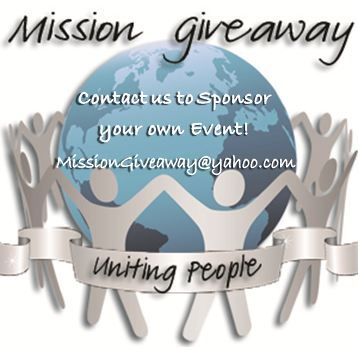 This week More 4 Mom's Buck is hosting an
one-day FLASH Giveaway for Mission Giveaway
. For those of you who don't know about Mission Giveaway, here's a little background.
Mission Giveaway started with the
$100 Story
where with $100 several people received the help they needed. We are on a mission to help people! We have gathered a group of bloggers that want to make a difference. Together we are the Mission Giveaway Group!
Personally, I'm always looking for ways to share my good fortune with others. It may be a donation to a local charity or an offer to look after a neighbor's child so that they can go to the doctor. Whether the act is large or small, every little bit of effort can make a difference.
So, I want to treat a family to breakfast! Have you tried the new Blueberry Banana Nut Oatmeal from McDonald's? Here's your chance.
The new Blueberry Banana Nut Oatmeal is made to order with fresh, juicy blueberries, crunchy premium walnuts, a tasty hint of real banana and two servings of whole grains! One serving has 290 calories, 32 grams of whole grains and 1/4 cup of blueberries.
I'm giving away 6 vouchers for Free Blueberry Banana Nut Oatmeal at your participating McDonald's. Please use the Rafflecopter for to enter!
a Rafflecopter giveaway
Disclosure: I received these coupons from my relationship with McDonald's.