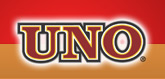 UNO Chicago Grill wants to help our service men and women this week by offering a discount on their purchases.
For any active service or military veterans, UNO Chicago Grill will give them a 19.43% discount on food and non-alcoholic beverage purchases. This offer is valid through November 11.
Why the 19.43% discount? 1943 was the year that UNO invented deep dish pizza.
To receive this offer, please present proof of military ID or proof of service.
For more information on this event, please visit the
UNO Chicago Grill website
.