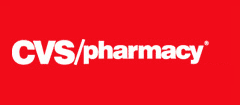 It's is around the corner. While I try not to buy too much Easter candy for my kids, I usually have to buy something to put in their Easter baskets.
I found this great deal at
CVS
.
For this week, 3/7/10-3/13/10, for every $10 purchase of Easter Candy you'll receive $3 in Extra Reward Bucks.
Here's how I did:
Jelly Belly, Gimbal's, Starburst, Sweetarts, Jolly Rancher, Sour Patch or Gold Emblem on
sale 2 bags for $5
Print coupon at
Coupons.com
for
$1 off 2 bags Wonka candy
(I was able to print twice)
Total:
4 bags of Sweetarts jelly beans for $10 less $2 in coupons and $3 in register rewards equals
$5 for 4 bags of candy
.
Easter candy shopping is done.